The process of making conventional cotton actually uses many different harmful chemicals and toxins that don't leave the cotton once it is made into baby apparels. This means that when you tuck your baby away in their favourite outfit or blanket, you are actually wrapping them in factory produced, chemical-ridden materials.

The use of the word organic in apparels generally means that the product or materials were grown without synthetic additives or pesticides and wasn't genetically modified. Everything from the seeds to the final dying and printing is different between the two methods of processing cotton. With organic cotton, the seeds are organic, the soil in which the cotton grows is all chemical free, insect control is toxin free and the entire harvesting process is much more delicate.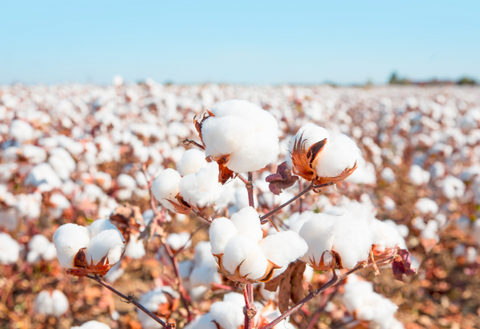 It is more Durable
Unlike conventional cotton, organic cotton lasts longer.
This is because organic cotton's resilient fibres have not been damaged by chemicals during the growing and weaving process.
Organic cotton also ages gracefully despite the number of times being washed or worn.

Free from Toxic Chemicals
It is extremely important for babies to be surrounded by chemical free products. This is because baby skin is 5 times thinner, more absorbent and more sensitive than adult's skin. Furthermore, our skin is the largest organ of the human body and we readily absorb chemicals directly through the skin.

Therefore, a baby's skin absorbs toxic chemicals faster and is more likely to develop skin irritations and allergies. With organic cotton there is less of a chance of your child developing skin conditions such as eczema, dermatitis and other skin problems.

Increases Comfort
Organic cotton is superior in quality and Is the softest and most pleasant-to-touch fabric.

Since in can retain its natural state ,organic cotton is antimicrobial, mould resistant and smooth. These characteristics allow the skin to breathe and avoid skin allergies making the baby happy, itch free and comfortable.

And with proper care, organic cotton gets softer with every wash.

It's Better for The Environment
Cotton is notoriously known for being one of the world's most chemically intensive crops. Conventionally grown cotton uses more insecticides than any other crop in the world. When cotton are grown organically, it substantially reduces the harm done to the environment around it. Organic Cotton also uses 90% less water.

Therefore, Organic Cotton is not only better than conventional cotton, it is the future if we are serious about making a positive impact in our baby's health and planet.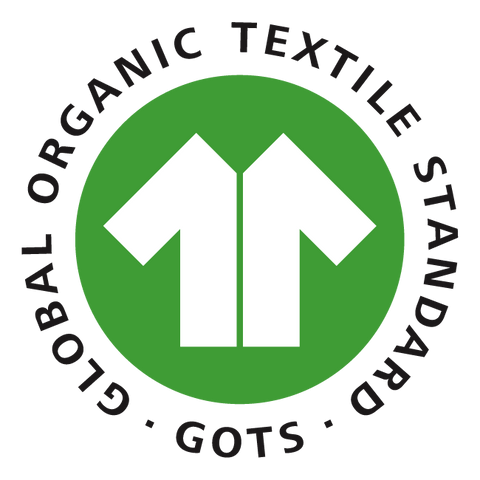 To ensure that our organic product are of the upmost quality, all of our organic range products are GOTS certified organic cotton. The Global Organic Textile Standard (GOTS) is recognized as the world's leading processing standard for textiles. GOTS will certify that our organic cotton is sourced in the most ethical and sustainable ways. They will be obtained in compliance with stringent environmental and social criteria applied at all levels of production from the collection of natural fibres to the subsequent manufacturing phases, up to the labelling of the finished product.